---
Shortwave Radio Demo
---
The entire radio, with the exception of the A-to-D converter,is implemented in the FPGA!
A tunable antenna preamp (Ameco TPA) is connected directly to the A to D converter: there is no analog front-end. The audio output is produced with delta-sigma DACs implemented in the FPGA. Control is by a computer via an RS232 link to the FPGA

Xilinx SpartanII-100
Tuning range: DC-20 MHz, 0.01 Hz resolution
RF directly sampled 12 bits at 40 MHz, 1vp-p
Direct conversion to complex baseband
>80 dB selectivity
25 KHz audio output sample rate
10 KHz output bandwidth
Stereo Delta-Sigma DAC w/160 MHz chip rate yields 12.7 effective bits at 25 KHz
AM stereo, DSB, SSB, CW Demodulation modes
200 tap FIR programmable shaping filter
Controlled by a laptop via an RS-232 interface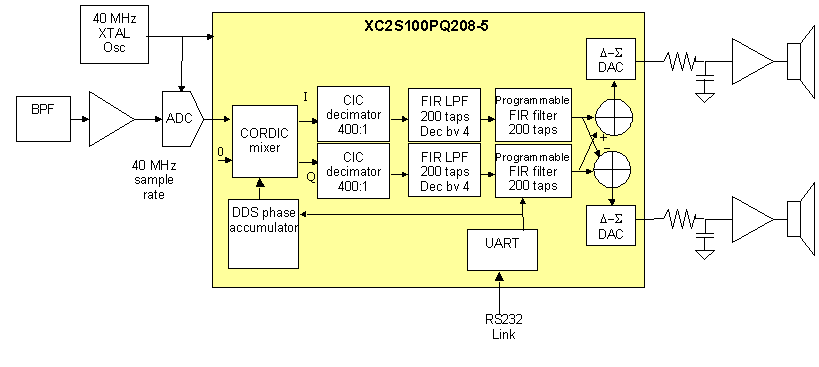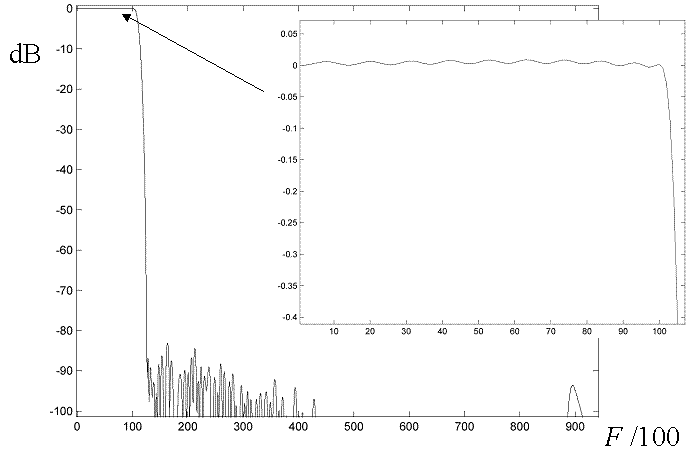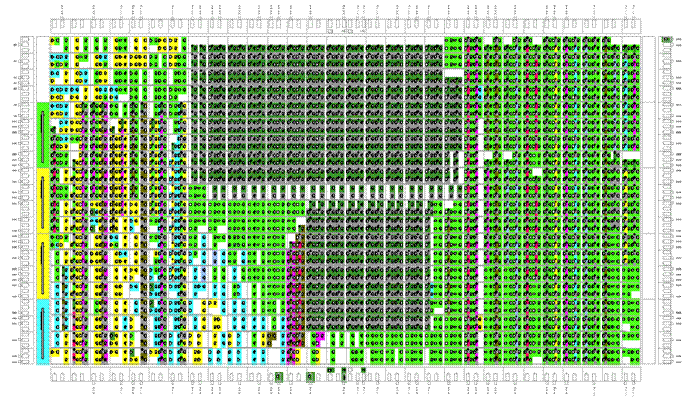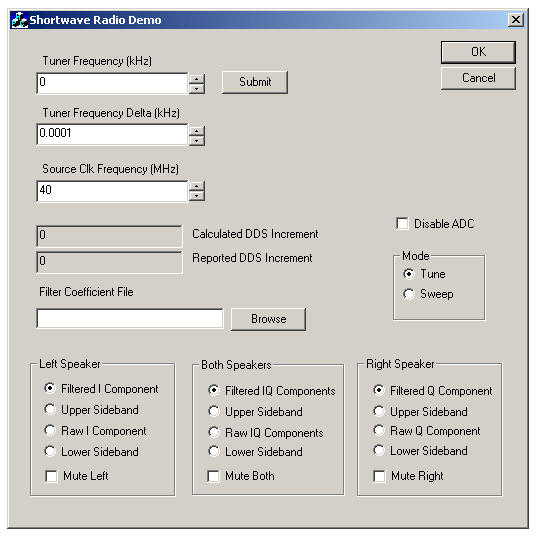 LAPTOP software console controls Radio via RS232 link
We demonstrated this radio at the IEEE Field-Programmable Custom Computing Machines (FCCM) conference on April 9, 2003 and at The Military and Aerospace Programmable Logic Device (MAPLD) Conference, Sept 8-11 2003. This design was developed as a capabilities demonstration and as a design example for a book on DSP with FPGAs that has not been completed.